Web hosting solutions
and VPS virtual dedicated servers since 2002



SUPER BACKUP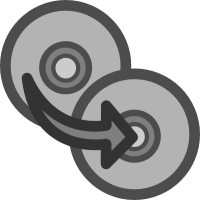 The complete backup of your data, for your VPS, without complex handling. Simple and efficient.

Exclusive backup procedure :
The system saves all the partitions on your virtual dedicated server to a backup server , and this transparently for you.
- Image disk copy. Daily, weekly scheduling.
- Automatic encrypted data transfer twithout manipulation.
- Backup background

Terms :
- No setup fee.
- Only 7.5 euros HT/mouth, whatever the server.
- Same price if you upgrade your server.


| | | |
| --- | --- | --- |
| RIPE member (Local Internet Registry, LIR) | Imingo uses green technologies. Your server is Green! | 100% Hosting in France, our own network, servers, switches and routers. |

Copyright 2002/2021 Imingo