Web hosting solutions
and VPS virtual dedicated servers since 2002




VPS PRO SSD SERVER
High performance virtual dedicated server

Each VPS has its own resources, and is isolated from other servers
Multi Core Intel, SSD Raid Drive, ECC Ram
IPv4 and IPv6 network
| | |
| --- | --- |
| | Linux server naked or pre-installed with root access |
Mysql root access
Administration with phpMyAdmin and incremental backups
Unlimited sending emailling
SMTP Authentication with SASL (tls/ssl)
The complete backup of your data, for your VPS,
without complex handling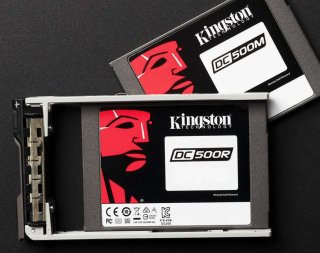 VPS with Kingston Enterprise SSD
Delivering on business demands for 24/7 uptime and reliability
Kingston Enterprise SSDs offer high-performing storage that combines
predictable performance with rigorously tested reliability


subscription 12 months = YOU SAVE 2 months


VPS PRO 2

14,99€ HT/month

VPS PRO 3

29,99€ HT/month

VPS PRO 4

59,99€ HT/month

VPS PRO 5

89,99€ HT/month
| | |
| --- | --- |
| | VPS SERVER WITH SPECIFIC FEATURES |

Currently we have several free IPv4 /24 (254 IP) address blocks that we can allocate (Max. /24 on a server).
If you need a server with different characteristics , such as a different disk space,
more IP addresses, IP ranges, ... contact us.



The complete backup of your data, for your VPS, without complex handling.
Simple and efficient.


Intel(R) Xeon(R) CPU E5645 @ 2.40GHz
RAM ECC dedicated memory Guarantee
SWAP dedicated memory Guarantee
Local SSD Raid Drive 555 MB/s - read/write 98000/24000 IOPS
Included IPv4 addresses (up to 64 IPv4 per server, free of charge and all ports open)
Included IPv6 range block /48 (per server, free of charge and all ports open)
Geolocated in France
Bandwidth 100 Mbps
Monitoring MRTG via Control Panel
Management root access, KVM (keyboard video mouse), secondary DNS, Reverse personalized (rDNS) for IPv4 and IPv6 address
Reboot and Reinstallation 24h/24
SuperBackup
| | | |
| --- | --- | --- |
| RIPE member (Local Internet Registry, LIR) | Imingo uses green technologies. Your server is Green! | 100% Hosting in France, our own network, servers, switches and routers. |

Copyright 2002/2021 Imingo